2021 Microsoft Digital Defense Report: DOWNLOAD NOW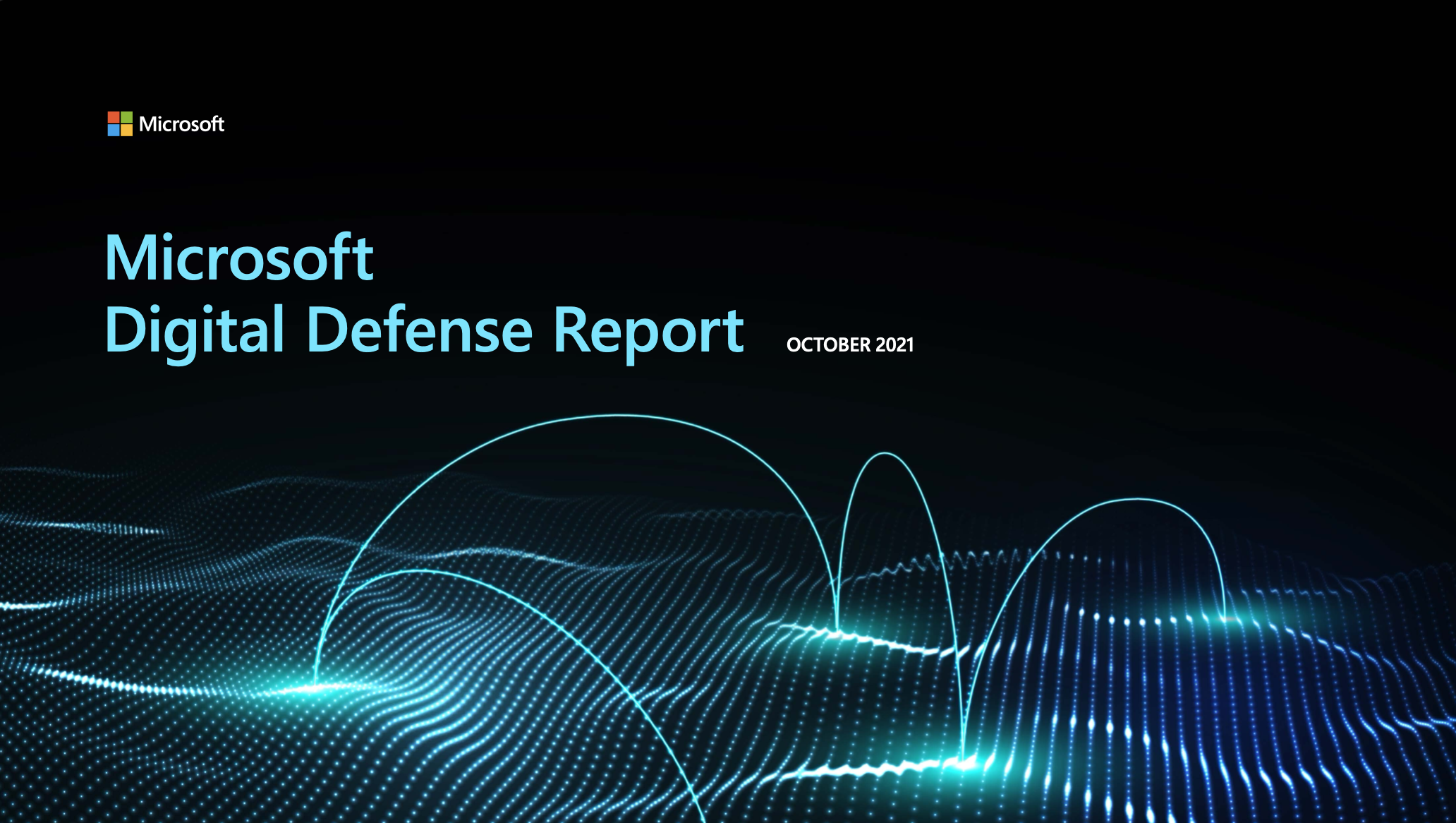 Over the past year the world has borne witness to a burgeoning cybercrime economy and the rapid rise of cybercrime services. We have watched this global market grow in both complexity and fervency. We've seen the cyberattack landscape becoming increasingly sophisticated as cybercriminals continue—and even escalate—their activity in times of crisis. New levels of supply chain and ransomware attacks were a powerful reminder that we must all work together, and in new ways, to protect the cybersecurity of the planet.
ABOUT MICROSOFT'S DIGITAL DEFENSE REPORT
The 2021 Microsoft Digital Defense Report draws on insights, data, and signals from across Microsoft, including The Cloud, Endpoints, and the Intelligence Edge.
This report, published in October of 2021, focuses on:
the state of cybercrime

nation state threats

supply chain, IoT, and OT security
hybrid workforce security
disinformation
Finally, the report concludes with actionable insights and key learnings from all the previous chapters of this report: to minimize impact of attacks we must truly practice good cyber hygiene, implement architectures that support the principles of Zero Trust, and ensure cyber risk management is built into the business.